Local 24 Hour Professional Emergency locksmith for Bristol and surrounding areas
| | |
| --- | --- |
| Guaranteed 1hr Response from time of call - we'll even give you a discount if we're ever late | Lock outs / Lost keys / Key broken in lock |
| Experts in Lock Replacement & upgrades to BS3621 Police and insurance company approved standards | Lock Repair & New Locks Fitted by a Professional Locksmith |
| uPVC door & window locks fitting and replacement | |
| Police recommended Emergency Locksmith | Commercial / Office / Retail locks |
| Codelocks, keyless & biometric (fingerprint) locks for Access Control Solutions for all sizes of business, flats and homes | Commercial & Domestic security reviews |

Just Moved House?
Quick Lock change: Only £30! If you've just moved in or have lost a set of keys, this option gives you some immediate peace-of-mind. Ideal if you've moved an ex-partner out or had keys stolen. So make changing your locks a priority today. Includes all fitting and 3 keys.
Please call 0800 88 24 132 if you need this product in under an hour from now.
---
Quick uPVC door lock change: Just £35! Simply click on the image, complete your details, choose your preferred fitting time and pay securely via most Credit and Debit Cards. No hidden fees.
Please call 0800 88 24 132 if you need this product in under an hour.
---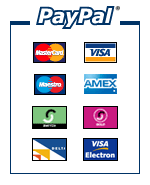 Enhanced Disclosure
Police Vetted Staff
The emerging threat to home security from 'Bump Keys'
- Read more on the threat to home security from simple, readily available burglar tools here
- Buy Bump-key proof locks here
Our Promises to you
We give you peace of mind when you need it most
Losing your keys, being burgled or just locking yourself out is usually a pretty unsettling experience and for many people it is much more traumatic. We can get you into your home again quickly if you're locked out or fix any damage and secure your property to very significantly reduce your chances of being burgled again. All our work is guaranteed and insured so you can be confident in the quality of work we do for you.
Non-Destructive Entry is our speciality
We'll always do our best to open your locks by picking or bypassing the lock. Our success rate is well over 90% so you can be confident in our skills. Our very last resort is to drill the lock, NOT like many locksmiths who will quote a very low call out fee but then drill the lock and sting you for the (very overpriced) lock replacement when you haven't got any alternative option. If we have to drill a cylinder lock that isn't faulty we'll replace it for FREE.
No Hidden fees
Before we begin any work we'll quote you a total price based on your requirements and stick to it. We'll even come to you to do a free no-obligation quotation too. Remember our lockout fees are fixed, 24hrs a day and you can pay by credit card (plus a small fee), cheque or cash.
We guarantee to beat the price of any genuine quote from a National company for lock replacements or lock opening *
Several national companies are charging over £150 just to let you in, and that is before any out-of-hours premium fee and the cost of locks they damage is added to your bill!
We can help:
when you need to gain entry after losing the keys to your home,


if you require replacement locks after a relationship breakdown or burglary,


when you have just moved into a new home, or


if you need to bring in a new access control system for your company or apartment block
We have what you need at prices you can afford and offer a true 24hr service.

At Liberty Secure, our goal is to provide you with courteous, fast and professional service of the highest quality. All our work is guaranteed and we are fully insured.

Badly fitted uPVC door locks which are not flush with the handle plate are notoriously easy to bypass and are an easy target for many burglars. By calling Liberty Secure, we can fit more secure locks to higher standards which will greatly reduce the risk of break-in. Combined with several other easy low-cost or free steps, we can massively reduce the chance that you will be a victim of burglary.

Even for wooden doors, it is never enough to only rely on a nightlatch (Yale type lock) - these locks can be opened or bypassed in seconds. Always ensure that a British Standard mortice lock is fitted and used every time your property is left unattended.


Add your email address here and we'll send you exclusive discount offers and news of upcoming products

How many people have a key to your property?
Are sure you're the only one who does?
Did the previous owner return ALL the keys when you moved in? Have you split up with a partner?
Have you or your family ever lost a key or had them stolen in bag containing any ID or letters?
Has your relationship recently ended and you don't want your former partner to have access to your home?
Do you leave a key hidden in a 'safe' place?
Have you ever had to leave keys for a workman whilst you were away from your property?
Has your property ever been burgled before?
If a key is used during a burglary your insurer may NOT pay out if there is no evidence of forced entry.

Are you still sure?
With just one free call to us, we can make your property secure and give you peace of mind again.
We can help right away with a FREE no obligation security survey to help identify flaws in your home or business security. Just click here or call us now and we can make arrangements to visit at a convenient time for you.

Our friendly and professional staff are here to answer any questions you may have about our company or our services.
0800 88 24 132

Available 24 hours a day, 7 days a week
---
Think "locksmith" and many people conjure up images of the key cutter at the local shopping centre. This couldn't be further from the truth! Not only do locksmiths duplicate keys using key cutting machines, but more importantly, they are involved in obtaining the best possible security measures for their clients.
Locksmiths are professional trades people who evaluate security requirements for a wide range of clients and make, maintain and install the security devices. Locksmiths assess their client's security needs by initially doing security surveys, whether it's for residential, commercial, government premises or automotive security. This would include issues such as working out master key systems, creating restricted areas at office premises, checking the security of all entrances and exit points or assessing car security.
Once the client's needs are understood, locksmiths design and install security lock systems, for example, transponder keys (for high security cars) and master key systems, including digital or electronic locking devices for business or domestic premises.
Locksmiths' tasks vary depending on the area in which they work. As a Locksmith you must generally be able to:
| | |
| --- | --- |
| | sell and install high security lock systems and key control systems, window bars, deadlocks and keyless entry locks |
| | repair, replace or adjust damaged or defective components of entrance/exit doors, including door closers, hinges, electronic release mechanisms and sometimes the door itself |
| | change lock key combinations by inserting new pins into locks |
| | design complex master key systems for industry, governments and institutions |
| | determine security requirements through on-site inspection and risk assessment by customer consultation |
| | design or recommend appropriate systems such as safes, strongrooms, master key systems, alarms or door and window locks |
| | install, replace and maintain locking systems, alarms and access control systems |
| | repair jammed, worn or damaged locks by manipulating, dismantling, repairing or replacing defective parts |
| | sell locks, safes and associated hardware |
| | keep records of specifications of installed locking systems |
| | design and construct master key systems manually or by computer |
| | design and install electronic alarm systems |
Ref: www.lga.org.au